My Blog
Posts for: November, 2015
By Adiska Family Dental
November 20, 2015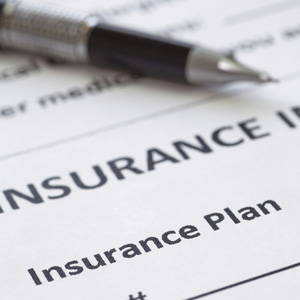 With the major changes in healthcare over the last few years, much of what we understand about insurance has been turned on its head. The term "Insurance" now often means something much different than how it's traditionally understood.
Dental insurance is a prime example. Rather than a means to protect the insured from unforeseen costs, most dental policies work more like discount coupons. The vast majority are paid by employers as a salary benefit to reduce but rarely eliminate an employee's treatment costs.
In fact, paying dental insurance premiums yourself may not be cost-effective. The average person spends $200 a year on basic care, while a typical policy costs $500 or more annually. Even if the plan fully paid for basic items like cleanings and checkups, the total cost with insurance can still be greater than paying out of pocket. Most plans also have deductibles — the fee portion the patient is responsible to pay — and annual maximum benefit limits of typically $1,200 or $1,500. With rising dental costs, these deductibles and limits may not be adequate.
There are also different types of plans, such as direct reimbursement or managed care. Under the former your employer is actually paying the claims from company funds — the insurance company acts as an administrator. The latter type packages services with select providers: the out-of-pocket costs are lower but your choices of provider are usually limited to those in their network — which on a new plan may not be the family dentist you've seen for years.
If you have a private plan, you should look carefully at your total costs, including premiums and out-of-pocket expenses, and compare those with projected costs without it. If you're on an employer-paid plan, then be sure you understand it fully, especially any limits or restrictions. Also, speak with your dentist's business staff to see how you can get the most out of the plan — dental offices work every day with insurance companies and know how to maximize your benefits.
Remember too that regular office visits for cleanings and checkups — as well as your own daily hygiene practices — are the best way to reduce long-term dental costs. Taking care of your teeth with preventive care will help ensure you're not dipping into your own wallet — with or without insurance — more than you should.
If you would like more information on managing dental costs, please contact us today to schedule an appointment for a consultation. You can also learn more about this topic by reading the Dear Doctor magazine article "Dental Insurance 101."
By Adiska Family Dental
November 05, 2015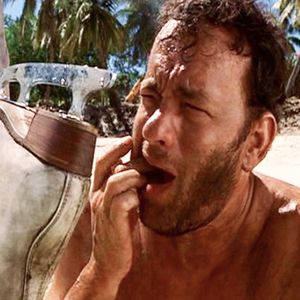 Did you see the move Cast Away starring Tom Hanks? If so, you probably remember the scene where Hanks, stranded on a remote island, knocks out his own abscessed tooth — with an ice skate, no less — to stop the pain. Recently, Dear Doctor TV interviewed Gary Archer, the dental technician who created that special effect and many others.
"They wanted to have an abscess above the tooth with all sorts of gunk and pus and stuff coming out of it," Archer explained. "I met with Tom and I took impressions [of his mouth] and we came up with this wonderful little piece. It just slipped over his own natural teeth." The actor could flick it out with his lower tooth when the time was right during the scene. It ended up looking so real that, as Archer said, "it was not for the easily squeamish!"
That's for sure. But neither is a real abscess, which is an infection that becomes sealed off beneath the gum line. An abscess may result from a trapped piece of food, uncontrolled periodontal (gum) disease, or even an infection deep inside a tooth that has spread to adjacent periodontal tissues. In any case, the condition can cause intense pain due to the pressure that builds up in the pus-filled sac. Prompt treatment is required to relieve the pain, keep the infection from spreading to other areas of the face (or even elsewhere in the body), and prevent tooth loss.
Treatment involves draining the abscess, which usually stops the pain immediately, and then controlling the infection and removing its cause. This may require antibiotics and any of several in-office dental procedures, including gum surgery, a root canal, or a tooth extraction. But if you do have a tooth that can't be saved, we promise we won't remove it with an ice skate!
The best way to prevent an abscess from forming in the first place is to practice conscientious oral hygiene. By brushing your teeth twice each day for two minutes, and flossing at least once a day, you will go a long way towards keeping harmful oral bacteria from thriving in your mouth.
If you have any questions about gum disease or abscesses, please contact us or schedule an appointment for a consultation. You can learn more by reading the Dear Doctor magazine articles "Periodontal (Gum) Abscesses" and "Confusing Tooth Pain."